The below images are examples of art consultant work for the Cooper Center for Environmental Education located in Tucson Az. Starting in the summer of 2012 and continuing to the present, I am serving as an art consultant addressing a myriad of different projects.
Consultant tasks for the Cooper Center include:
1. Conceptual frameworks and guidelines for branding and logo design
2. Production of the copyright logo
3. Main entrance sign design and fabrication advisement
4. Design of additional campus features such as paths and shaded seating areas
5. Earth art and sculpture integration to the centers main campus
All tasks are accompanied by material, labor, budgetary, and timeline research reports.
Please visit the centers site at: http://coopercenter.arizona.edu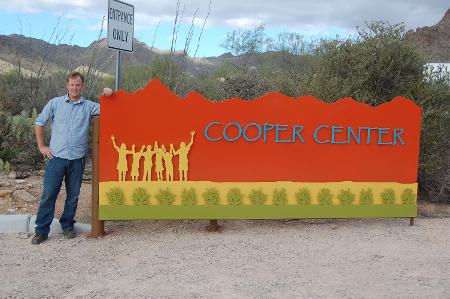 Earth Art Feature Designs
Ramada Installation Aug. 2014